Danny Richardson
Jersey, Channel Islands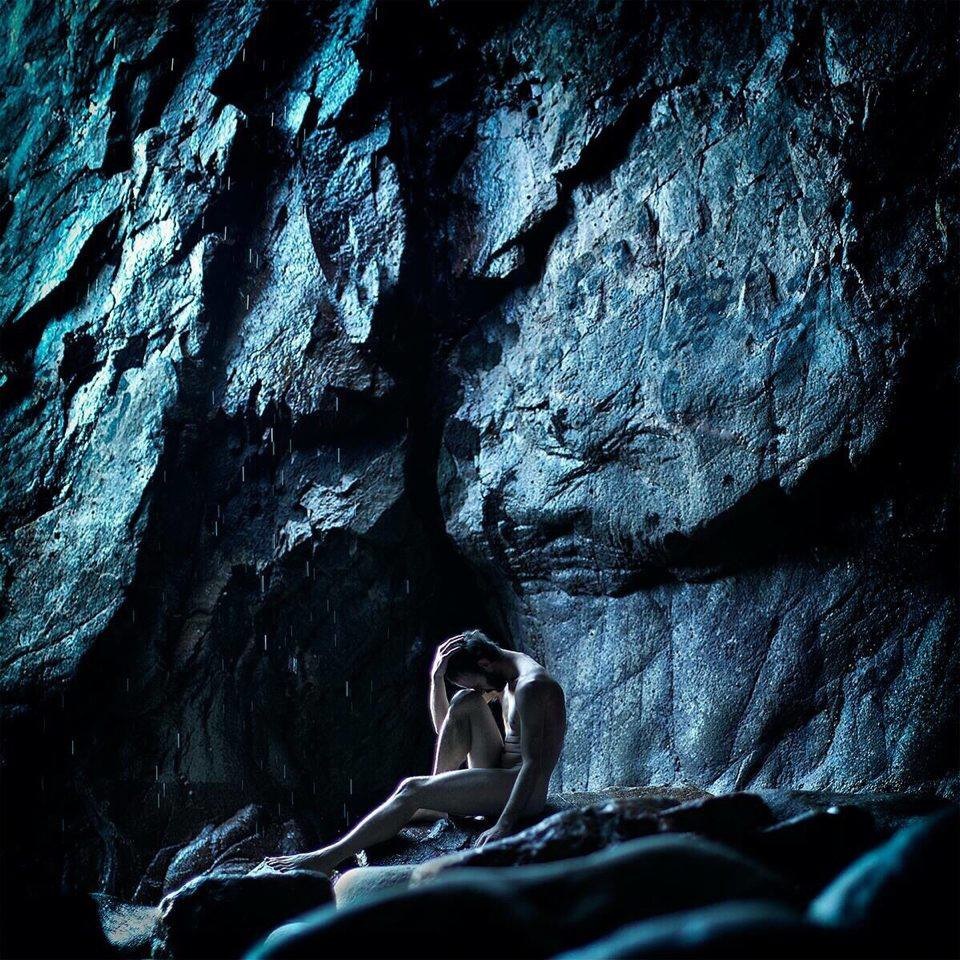 In the shadows of my mind © Danny Richardson
"Driven by a passion to create works that touch my viewers, I aim to bring imagination, creativity and emotion to my observations. Heavily affected by the world around me, I seem to see things that many don't - and feel things that many can't express... through a fusion of feeling and vision I endeavour to bring an honest and authentic storytelling approach to my photography." says Danny Richardson, 32 year-old Conceptual Fine Art photographer from Jersey, Channel Islands, UK.
"I love conceptual photography and the creative freedom it allows you… It felt like I went from taking photos to making art and this was so much more satisfying to me than when my photography was dictated by sunrises and sunsets."
Lost (Left) and Conflicted (Right) © Danny Richardson
Danny Richardson is a photographer and a man. A man with lived experience of life's struggles, depression and anxiety. Danny decided to document his experience through this 'depression mini series' of photographs. "I've had the idea to produce a series of images focussed on depression for a little while but a combination of feeling depressed and fear of being judged held me back. I've experienced periods of low mood and anxiety at different times in my life. I'm in a better state of mind at the moment so I decided to take the plunge and try to share my experiences with others through my artistic expression. It's sometimes hard to be emotionally unattached from my photographic work because it's a form of self-expression. This is why it made sense to me to try to document my own emotional experiences, good and bad, through my photographic work."
"I must not fear. Fear is the mind-killer. Fear is the little-death that brings total obliteration. I will face my fear. I will permit it to pass over me and through me. And when it has gone past I will turn the inner eye to see its path. Where the fear has gone there will be nothing. Only I will remain." — Frank Herbert
Danny's photographic journey began, of all places, in the French alps. Always creative in one form or another (he studied Art and Theatre Studies at school and Music Production at University before finding photography) he says that winter season, "the natural landscape and extreme sports were like nothing I'd seen before and I was obsessed, trying to capture that perfect image." When he returned home to the Channel Island of Jersey, this initial burst of inspiration turned into a short-lived passion for landscape photography. Short-lived because, frankly, he didn't have much to shoot.
In another world © Danny Richardson
"I'm often inspired by quotes and the challenge of trying to visually represent the message of the quotation in the most aesthetically pleasing and believable way I can. I'm not necessarily trying to make the viewer believe that what they're seeing is real… More that it could be, or, that it is a representational metaphor for them to consider.
I guess my experiences have made me more honest and aware of some of my failings. We're all human, we all have our issues and we all deal with them (or not) in our own ways. My way of dealing with it now is through my photography."