Burning Man - Temple of Transition, 2011
Burning Man is a week-long annual event held in the Black Rock Desert in northern Nevada, in the United States. The event begins on the last Monday in August, and ends on the first Monday in September, which coincides with the American Labor Day holiday. It takes its name from the ritual burning of a large wooden effigy, which is set alight on Saturday evening. The event is described as an experiment in community, art, radical self-expression, and radical self-reliance. They depart one week later, leaving no trace.
At Burning Man, there is one place where all the people's emotions can come to the surface and be released in a very powerful way. This magical place is the temple, the art installation every Burner pays a visit to at least once. The temple lives just one week and it's burned to the ground the day after the Man burns. But it's not only the temple that goes up in smoke: every Burner can add something to the installation, a photo, an inscription, an object that will be burnt down too.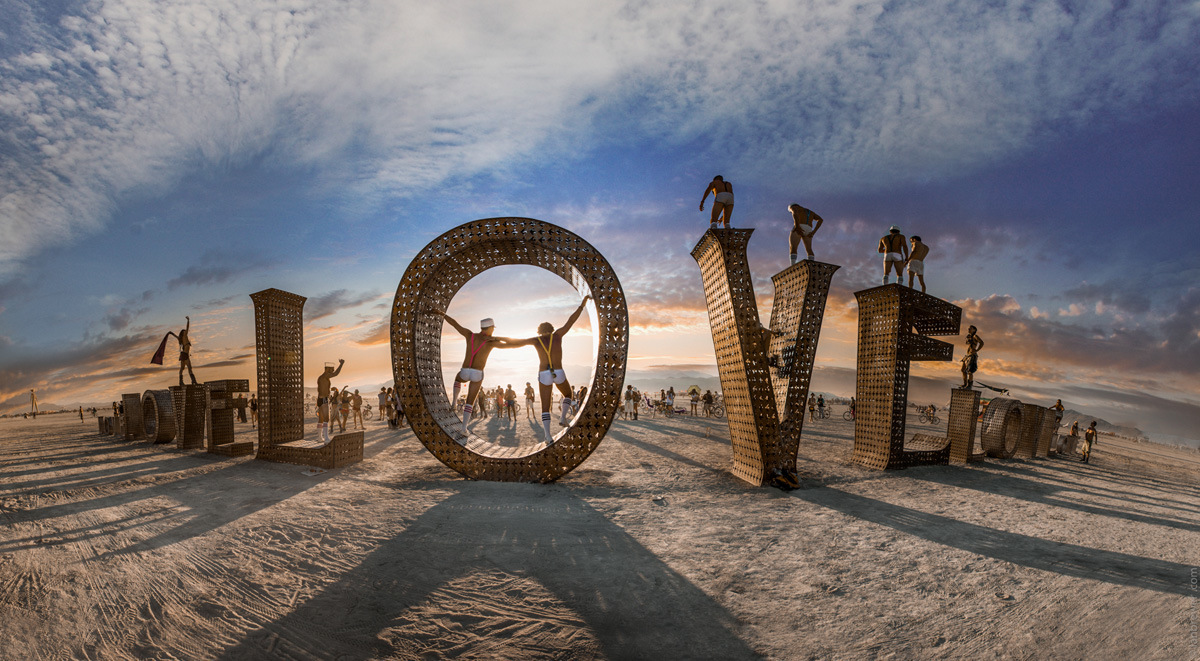 Ian Brewer was born in London, became an artist in Spain and fell in love with photography in Greece. "I was distracted a few years by technology in San Francisco but took up photography again in when I moved to New York, the city i have called home for the last 15 years. Most of my photos are moments in my journeys. I occasionally shoot on commission for a wide range of clients and my work has appeared in a number of magazines, has been featured by National Geographic and has been on the cover of books, music albums, more articles and blog posts."