Photo © Tina Signesdottir
Shooting only in natural light, Norwegian multi-awarded photographer Tina Signesdottir captures emotions with a sophisticated style and a pure, genuine talent. The Workmanshouse Daughter is a series that tells about a lost time.
"Over the past four years" she explains "I have developed myself a lot, both as a photographer and as a human being. I didn't know the direction I was taking was that of the photographer's art, it was something that took place gradually, in my own development. Soon I have taken refuge in a realm where nothing around me existed. Nothing, but the photographic world. When I take pictures, time and places around vanished. I'm self-taught, driven by a great passion. When I shoot, the most important thing is to express myself, communicate and create emotions. Stylistically, I work mostly with portraits and fine art conceptual themes. I never use a flash, only natural lightening, it provides a sensitivity and a feel you don't get with artificial lighting.
Often a good image must also come from inside. The connection and interaction I have with the people I photograph is very important. You can't just sit down and start shooting, when you work with people. You must first create a relationship, get to know each other, have a coffee, take a walk, chat a bit. Photographing people is more psychological than technical."
"If you have no passion in your heart and you can't see the motives, no expensive technology or equipment can help you. Photography has nothing to do with owning the best equipment, but with what you hear, what you see, and what you are able to express. Your eyes and your imagination are the best tools you'll ever have. Many believe this is not how things stand, but the most important thing is that you can work well with the equipment you have available.
In my pictures, you should see the soul. I feel very happy when I can create feelings and reactions to my works. I can't explain why my photos are so as they are: dark, expressive, full of emotion. My photographs mirrors the expressive and beautiful. But also fragility. As a nerve underlying the motive."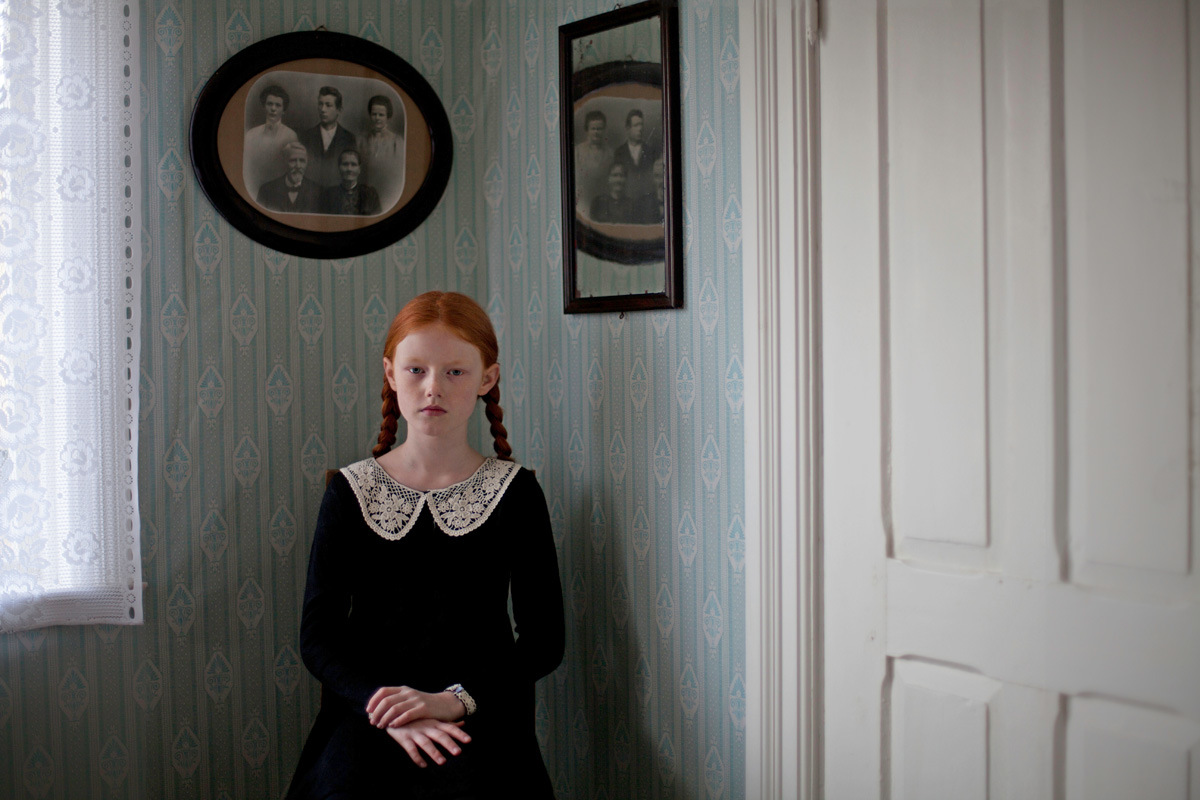 Tina Signesdottir was born in 1982 in Haugesund, Norway. "Among my photographers references, I mention Gregory Crewdson, Jock Sturges and Julia Fullerton. I'm really grateful for the opportunity I have been given through my photos, the amazing photographers I met on my way, and all the experiences related to my work. It gives me even more momentum and desire to improve myself. I have many exciting projects for the future, alone and together with my girlfriend, who is an artist too."